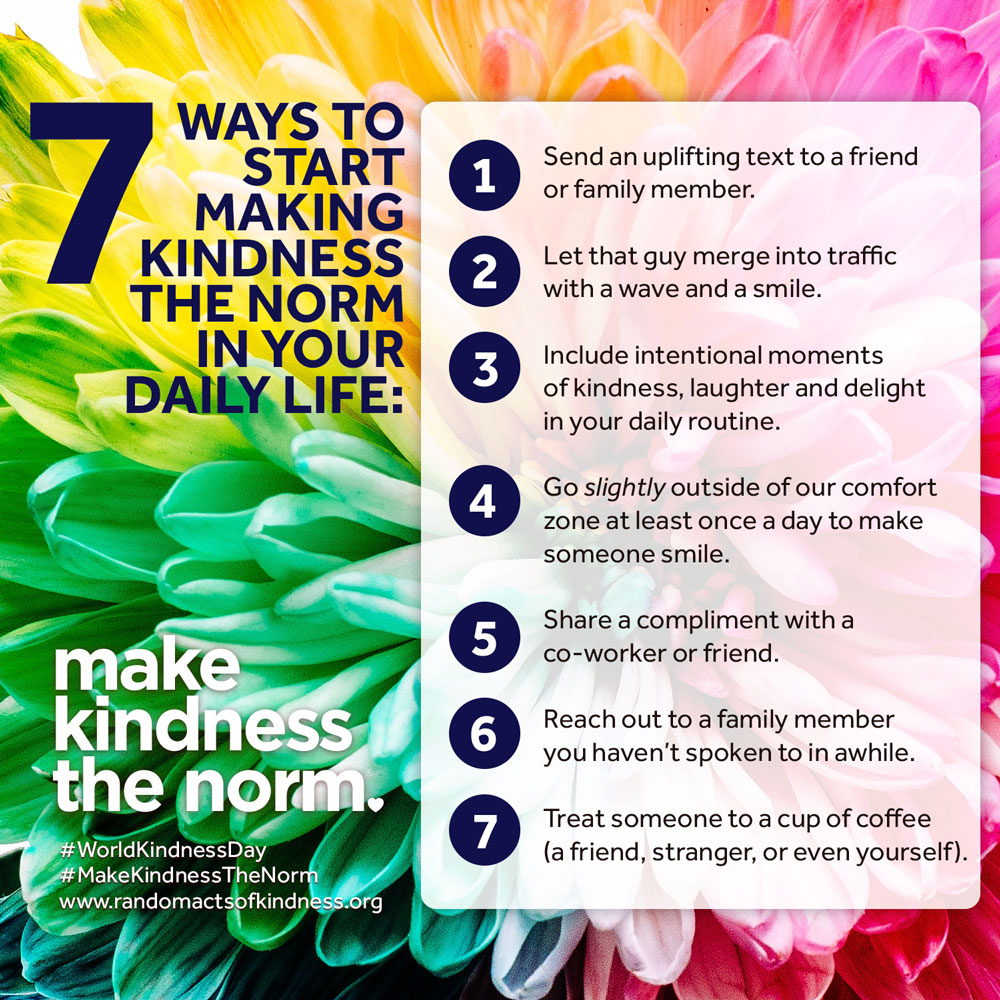 There is always a reason to be kind of others no matter what day of the year it is.  However, on Wednesday, November 13th, 2019 it is World Kindness Day.   We at the Boling Group with Keller Williams Realty in Tampa Bay Florida love being kind to others especially when we are helping them buy and sell real estate in the Tampa Bay Florida Areas.  For those of you that don't work with clients daily, here are some ideas for you to help participate in World Kindness Day
1) Hold the door open for someone
2) Randomly smile at someone who is walking towards you.  When you smile at someone who is looking at you, it's natural for them to smile back.  The more you smile, you can truly change the world
3) Regularly tell others how grateful you are for them.  Showing gratitude helps others when they are going through a hard time
4) It's even sometimes as simple as picking up something if someone drops what they are holding
5) Take your neighbors trashcans up to their house for them.  Especially if they are elderly.
6) Always do your best to say good morning first.  This always makes people feel more welcomed at work and even at home
There is never an end to how many different kind of things you can do something for someone.  Also remember, the biggest rewards come when you do something for someone that can never give back to you. 
If you are looking to purchase a home in the Tampa Bay Florida Area, we would love to help guide you kindly through the process.  We take pride in loving on our clients like family. 
Click here to search for homes for sale  http://bit.ly/BolingGroup