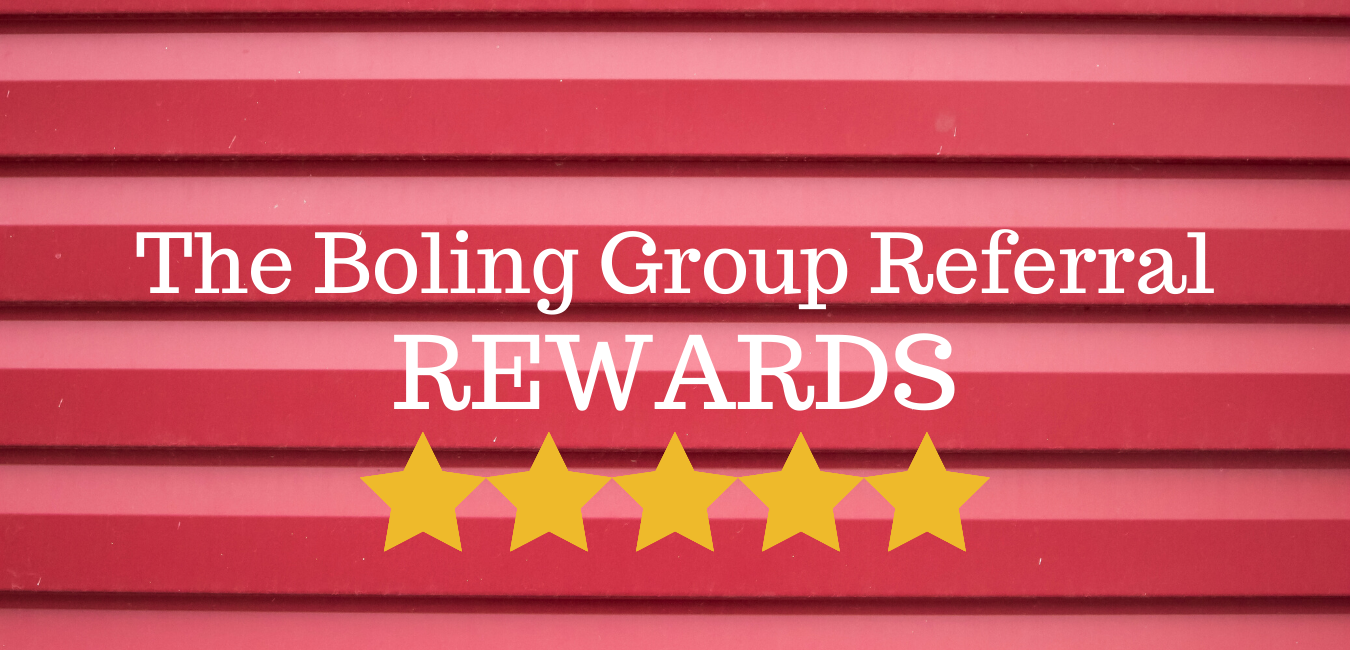 Referrals are the greatest compliment we can receive!
We are grateful for every referral and we want to show you our gratitude.
When you send us a referral for the purchase or sale of a home, we will send you a token of our appreciation. The more referrals you send us, the more rewards you can receive.
Step 1
Complete referral form above with the name, email, and phone number of the person you would like to refer to us.
Step 3
If the referred buyer or seller is ready to meet with one of our buyer specialists or listing specialists, we will schedule a consultation. If their timing is further in the future, don't worry, our Real Estate Professionals will stay in touch with them until they are ready!
Step 2
One of our amazing Real Estate Professionals will reach out to your referral to discuss their home buying or selling needs.
Step 4
After the referral is submitted, you will receive one of our Boling Group Rewards, as noted below!
[captainform id="1302375"]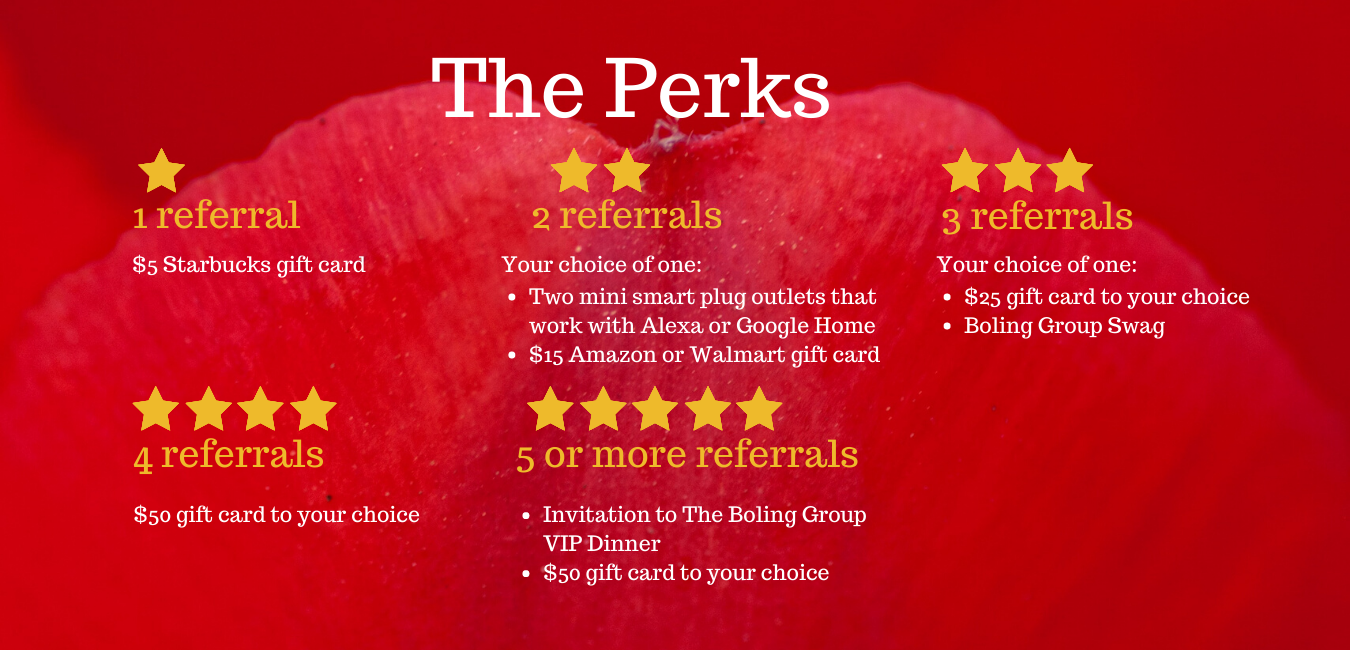 We are grateful for your trust in us, and we look forward to taking care of your referral!
Referral Rewards will be based on referrals received during a 24-month rolling period. 
Each Keller Williams Realty office is independently owned and operated.