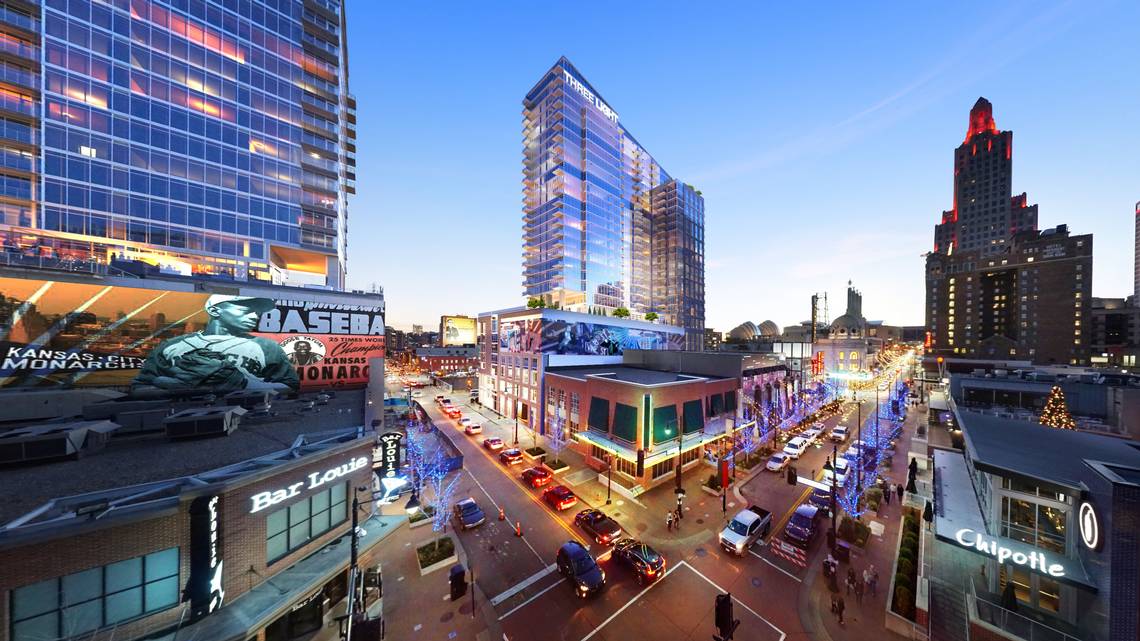 Three Light's luxury apartment has added more units to its previous plan. Instead of 300 units, they're building 322 units and for more money – from $130 million to $150 million.
Three Light is set oto open in the early summer of 2022.
Three Light will be at a site along Truman Road between Walnut and Main streets as part of Cordish's redevelopment plans for downtown.
(Courtesy of Kansas City Business Journal, November 29, 2019, Miranda Davis: Three Light will come later, with more unites, cost) Click here for the full article.