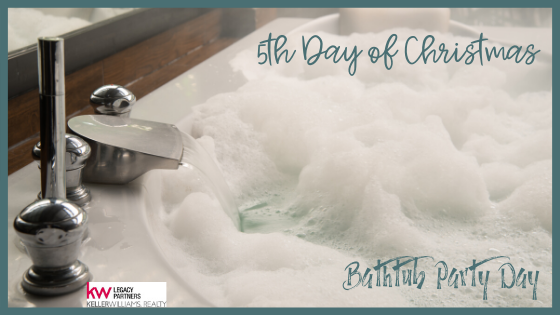 In honor of National Bathtub Party Day, prepare yourself a bath and take a moment for yourself.  Take some time for relaxation and self care in before all of the chaos of the holiday parties and traveling gets in the thick of it. It's important to take care of yourself emotionally, mentally, and physically. Go ahead and treat yourself with a bath! Add scented epsom salt or bath bombs to your bath and soak in it for at least 10 minutes by yourself. #25DaysOfHoHoHos #BolingGroupSelfCareDay
We've provided the following links to our favorites for you to order your own bath salts or bath bombs for your convenience.
Some of our favorite scents: Dr Teals Lavender, Butterbomb Bath Bomb, and Therapy Bath Salts.
Find Your Dream Home Now
Self care is important. Are you ready to find your spa like home where you can relax and soak up your own space?